Our Story
Where did it all begin?
Stellaris was established in 2005 in Tauranga. Our team has presented business advice and training to some of the largest organisations in the country and we have also worked with many of the smallest. Stellaris team members have worked with more than 6000 entrepreneurs and trained middle and senior management in some of New Zealand's largest companies including AMP, ACC, Fonterra, Fletcher Building, Holcim, Powerco and Trustpower.
Our people are highly qualified and have vast experience in the public and private sectors. The Stellaris team brings together a unique range of skills and expertise. We are passionate about working with people to help them realize their goals and be successful in the community and business world.
Ron Scott
Chief Executive
JP, B Soc Sc (Econ), BA, CMInstD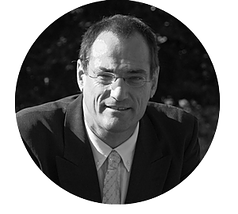 Ron Scott JP is an economist with additional tertiary qualifications in Adult Education and Business. He also holds a degree in History and Geography. Ron is a Chartered Director with the Institute of Directors and sits on the Boards of a number of organisations including the Bay of Plenty District Health Board where he is currently the Chair of the Audit Committee and until recently the Tauranga Energy Consumers Trust (TECT).
He is, or has been, a Board member of several not-for-profit entities including SILC Charitable Trust and Volunteering Bay of Plenty (where he is Chair), the University of Waikato and Age Concern. He is currently a member of the AA Bay of Plenty District Council.
Ron is the author of "The New Director" an internationally published book for aspiring and new directors. He has spoken at conferences in New Zealand and internationally. His special expertise in assisting directors and trustees who are new to their governance roles.
He managed two tertiary organisations prior to establishing Stellaris Ltd. He served on the University Academic Board for two years. 
In addition to his expertise as a professional director Ron is skilled in Adult Education including workplace assessment and learning techniques.
Ron is a registered assessor with Connexis, the Infrastructure Industry Training Organisation. He is contracted to do moderation for NZQA.
Frances Denz
Executive Director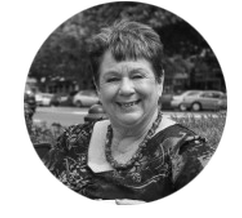 Member of the New Zealand Order of Merit (MNZM), Senior New Zealander of the Year, Tertiary Teaching Excellence Award
Frances has received considerable recognition in New Zealand.
Frances received: The MNZM for Service to Business and the Community.
Tertiary Teaching Excellence Award –  for forty years of innovative teaching that has helped numerous individuals create successful futures in business, further education and the workforce.
Senior New Zealander of the Year – Frances's impact on New Zealand is undeniable, having dedicated her life to improving the lives of others in the world of business, education, women's rights or fighting for social justice.
Frances is author of a number of books including: The Change Makers, Women at the Top, Hope and Rehabilitation and Able to Do Business.
She has produced innovative solutions to difficult problems. These include establishing loan funds for disabled people to start a business, and another for disadvantaged women who were unable to receive assistance from the traditional banking system.
Frances has been a director on several larger organisations, as well as small community organisations and has an excellent practical understanding of the issues of governance in New Zealand.  
The New Director
By Ron Scott
Being a Director of a business is a challenging and worthwhile pursuit. Ron Scott delivers valuable strategies for those who are just beginning their quest for a seat at the boardroom table and reveals success secrets on how to progress your career.
In this book you will discover:

How to get selected to the Board of your choice

The 7 Qualities that the best companies look for in a Director

The 4 key skills required on any Board

How to choose a market Niche that matches your CV

How to write a CV that is guaranteed to get you notices

How to weed out the companies that spell DANGER for your career

How to fast track your success in business
Buy Now
Woman At the Top
By Frances Denz
This is a handbook for women who aspire to be a director of a board. It contains the experiences of author Frances Denz as she moved up the governance ladder from being on the committee of her local dog club, to being a director of two very significant boards. It is about what works and what doesn't work in getting elected or selected.
Sneak Peak:

In New Zealand, although not in many countries we have become accustomed to seeing women in high public office as politicians. In the last seventeen years we have had two woman Prime Ministers, a Governor General, an Attorney General, A Minister of Finance and the Speaker of the House. These are all Government roles – women governing the country.

However in spite of these quite spectacular advances, woman have not achieved that success rate in governing businesses. Why should business be any different to politics?
Buy Now
The Change Makers
By Frances Denz
A collection of stories of those who brought about change. 

People between the ages of 70 and 90 have faced massive societal change – arguably more than anyone in the history of mankind. Was it easy for them? How were they able to grow and develop in a rapidly-changing world?

Tauranga businesswoman and writer Frances Denz sought answers from seven people and, in doing so, unearthed surprising results. Denz has compiled the seven autobiographies in a book entitled The Change Makers – a work that will trigger evocative memories that give validity to the experiences of people over the age of 50.

Sneak Peak:

This collection of stories demonstrates how its contributors responded to change; how they made change happen to meet their own needs and the needs of those around them. 

"The question of my identity remained. My father had a given me away in Holy Matrimony to a man who had gone. I was neither a wife nor a respectable widow. Who was I?"

-Gwyneth Wright
Buy Now
HOPE AND REHABILITATION
By Frances Denz
In Hope and Rehabilitation Frances Denz MNZM graphically demonstrates the power of hope and work.

Although Frances had cancer for thirty years, she established and ran four businesses in that period. Today Frances is the professional director of Stellaris and Stellaris PTE whose mission is to give people the skills to take control of their own lives.

The case studies of the benefits of business are guaranteed to make you sit up and take notice.
Buy Now